Tenant Parking Garage
We look forward to welcoming you to Frost Tower Fort Worth and want your entire experience to be exceptional beginning the moment you enter the parking garage. The garage is designed to ensure that tenant parking is easy, pleasant, and quick with the comfort of knowing that you and your vehicle are both safe and secure. With easy access from I-30 and its location in the building, the parking garage offers convenience along with the superior service and amenities you can expect from Frost Tower Fort Worth.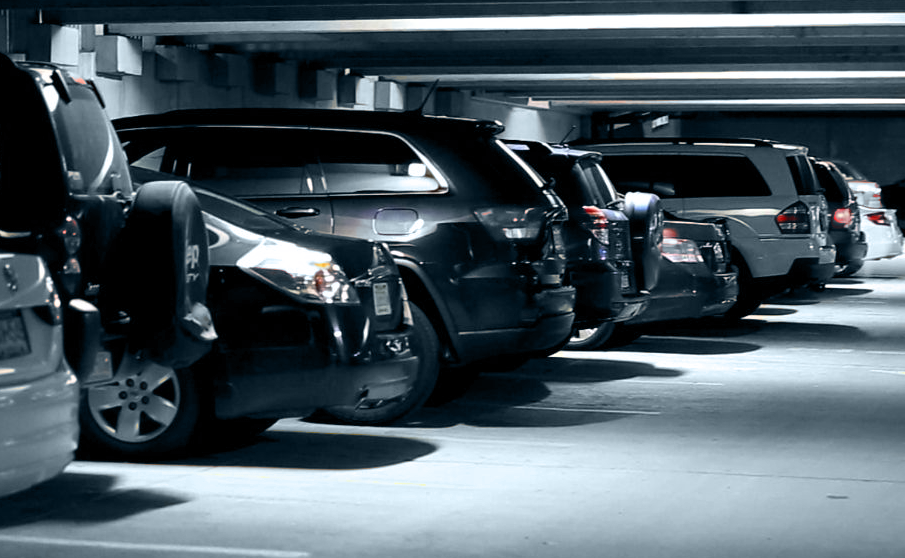 Vehicle Entrance Location
Tenant access to the parking garage is located at eastbound 5th Street between Lamar and Taylor.
Enter/Exit with Ease
Enter and exit using your NTTA toll tag. All tenant vehicles will be registered in our parking software system. Driving another family member's car is no problem as you can register additional vehicles in your name. Each registered vehicle will require a toll tag so that our software system will identify the vehicle as yours. If you don't already have a toll tag, our parking office has a supply specifically for garage access available for purchase. Adding and/or deleting vehicles will be easy by filling out a change form on our website.
Loaner Vehicles Welcome
If you have a rental/loaner vehicle, simply pull a ticket as you enter the garage. On your way to your office stop by the sky lobby concierge and it will be authorized and returned to you. When you leave for the day simply reinsert the ticket upon your exit and the gate will open.
No Dropped Calls
You can be confident your phone call will continue once you enter the above-grade garage. With cellular booster system technology, you never have to worry about dropping an important call or idling outside the garage entry until your call has ended.
Two-Way Extra Wide Center Drive
The extra wide center drive is designed to easily accommodate two-way traffic. That means there are no crossover floors that require extra driving and no confusion entering or exiting the garage as the entrance and exit are on the same double-wide ramp.
Plenty of Room for your Vehicle
Parking spaces are a generous 9' wide and 18' long making door dings and the need to climb through the passenger door to get in the driver's seat a thing of the past. In addition, conveniently located compact car and handicap spaces are provided.  We have taken the newer, larger crew cab trucks into consideration (we are in the great state of Texas after all)  in the spacious design of the garage; with a 10' overhead structure, high profile vehicles drivers don't have to worry about overhead clearance.
24/7 On-Site Security
The open, spacious, garage design illuminated with energy efficient, clean, bright LED light fixtures supports our focus on 24/7 on-site security. Call buttons in each elevator lobby will connect you directly to on-site security for assistance at any time.
Comfortable and Quick
Elevator lobbies on each floor provide a temperature controlled space to make your very short wait a comfortable one. Then, high-speed elevators will quickly transport you to the 12th floor Sky Lobby where you can stop in the café for a latte-to-go or a bite eat, get in a quick work out in the fitness center or go directly to the office tower elevators located within our secure tenant only area.
Specialized Services
We are delighted to help make your work day a little easier by offering the following parking garage services upon request. Service charges will vary.
Vehicle wash and/or detail
Vehicle fuel fill-up
Vehicle drop off at your dealer for service and/or maintenance
Valet parking available for booked special events